Date/Time
Date(s) - 02/09/2018
9:00 am CST - 1:00 pm CST
Location
Bay County Public Library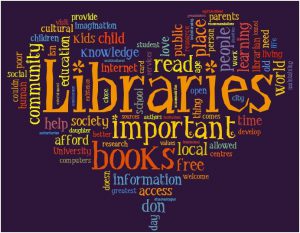 Youth services staff members from across the Panhandle will get together on February 9, 2018, from 9 a.m. to 1 p.m. CT (10 a.m. to 2 p.m. ET) at the Bay County Public Library in Panama City, Florida to share programming ideas for the 2018 summer reading program.
More information on presentations coming soon!
All attendees are encouraged to bring goodies to share.
Current Attendees
Jess Bolton
Zedra Hawkins
Kris Horst
Brenda Anderson
Amy Miller
Lisa Bell
Almeda Main
Edith King
Karen Houston
Courtney Nicolou
Amy Flores
June Harvey
Marcia Duggar
Joan Turner
Nancy Newsome
Cheryl Rogers
Terri Church
Martha Chacon
Susan Harris
Debbie Daniels
Laura Laspee
Will Rogers
Heather Nitzel
Sandra Vecchio
Register For This Event